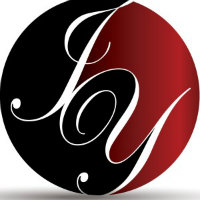 Jackie Youngblood | The Jackie Youngblood Group
Putting their clients first and working to meet their Buyers, Sellers, and Investors real estate needs is the mission of The Jackie Youngblood Group. The group takes pride in having and maintaining the highest level of Professionalism and Integrity.
Jackie states, "With so many agents and REALTORS® in the real estate field, I realized I needed to "think outside the box" and immediately began targeting the nudist and clothing optional clientele. With Pasco County being the Nudist Capital of North America, this has been and continues to be a rewarding "out of box experience."
After moving her real estate licenses to Keller Williams Tampa Properties, Jackie began building The Jackie Youngblood Group. Today Jackie and her team maintain their position as a multi-million dollar team. She is a member of the Agent Leadership Council, governing board, in the Keller Williams Tampa Properties office.
Although Jackie's target market is the nudist and clothing optional clientele, she and her team work with non-nudist and textile clients as well.
When you are ready to Sell, Buy, and/or Invest in real estate, it will be our pleasure to work as your real estate team.
" It's All About YOU & YOUR Real Estate Needs!"